Ben Takes Gold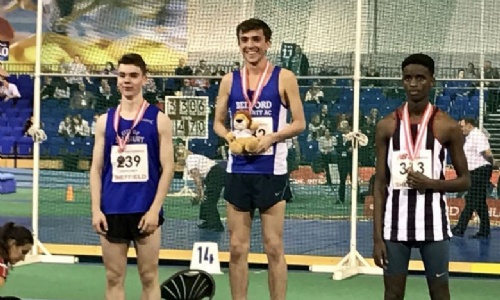 Yesterday, Ben Davies competed in the National U20 Indoor Championships for 1500 metres in Sheffield, this was the finale to the indoor season.
After tucking in behind the leading runner, he timed his sprint finish perfectly taking the lead with 250 metres to go. He won by over two seconds in a personal best time of 3:51.82.
Not only did this mean that he became National Champion, but he has been selected to run for England next weekend in Cardiff. You can see the race by clicking here. Well done and good luck to Ben for next weekend.