Exams
Current and up to date information regarding the cancellation of the 2020 GCSE and A level exams can be found on the GOV.UK website (below).
https://www.gov.uk/government/publications/coronavirus-covid-19-cancellation-of-gcses-as-and-a-levels-in-2020
---
The exam office is located in North School between reception and the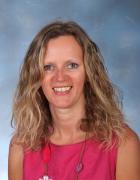 maths department. If you have any questions or queries regarding examinations please do not hesitate to contact Mrs D. Nunn.
The exam office will be open daily during term time from 8am-4pm Mon-Thur and 8am-3.30pm Friday (Hours may vary during examination sessions). You can find the summer opening hours for the exam office below.
Exam Certificates
Due to the introduction of the General Data Protection Regulation (GDPR) we will shortly begin to start shredding unclaimed exam certificates.
The JCQ regulations state that "Centres may destroy any unclaimed certificates by a secure method after holding them for a period of 12 months from the date of issue".
A record of certificates that have been destroyed will be retained for four years from the date of destruction.
Candidates should be advised that some awarding bodies do not offer a replacement certificate service. In such circumstances the awarding body will issue a Certifying Statement of Results.
All Summer 2019 GCSE/A Level certificates will be available to collect from the exam office from Monday 6th January 2020. Certificates will only be held until Summer 2020, after which they will be destroyed.

Exam Results
Exam results for 2019 below.
School performance tables can be found at: https://www.compare-school-performance.service.gov.uk/school/136559
2019 Results (provisional)
| | |
| --- | --- |
| Progress 8 | -0.14 |
| Attainment 8 | 46.9 |
| Percentage of pupils who got a good pass in English and maths | 44.6% |
| Percentage of pupils entered for the English Baccalaureate combination of subjects (to enter the EBacc, pupils must take up to 8 GCSEs or equivalents, across the 5 subject 'pillars' of English language and English literature, maths, sciences, a language and history or geography) | 29.5% |
| Average Point score across the 5 pillars of the EBacc | 3.99 |
| Student 'destinations' 2015 (the percentage of students who continue in education or training, or move on to employment at the end of 16 to 19 study) | 96% |
Notice to Candidates
It is important that all candidates taking exams at Redborne are aware of the procedures for exams. Please click the link below to find all the documents regarding these procedures.
School Exam Policies
Please find our policies related to taking exams at Redborne below.
Contact details
Tel No: 01525-404462 (01525-842610 - School Holidays)
Email: exams@redborne.com