SEND
Special Educational Needs and Disability (SEND) at Redborne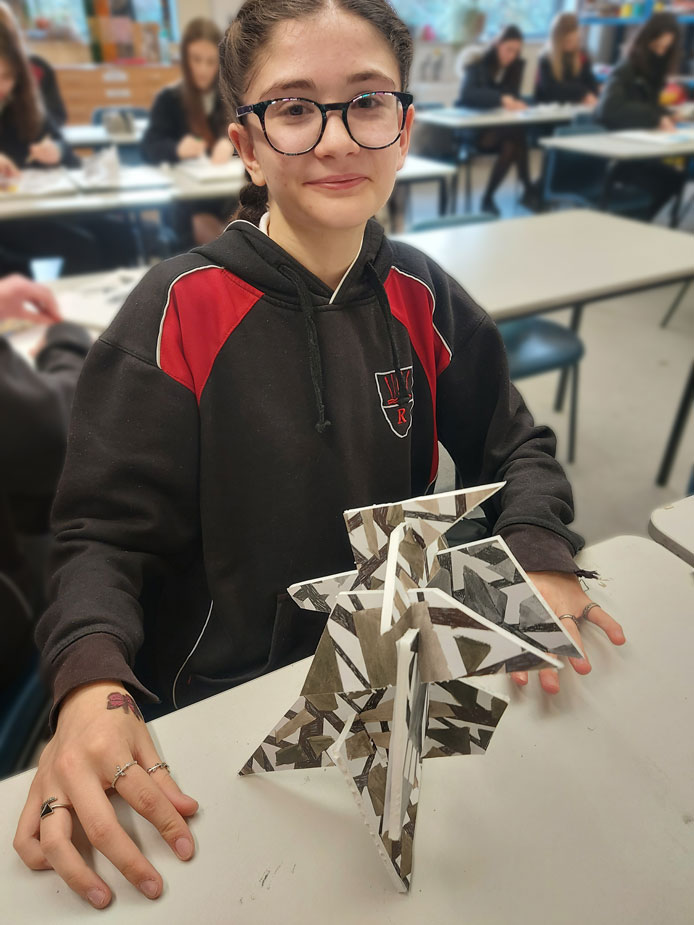 Some students will at various stages in their learning require additional support, some more than others.
At Redborne we adhere to the national code of practice for Special Educational Needs and Disabilities (SEND) to ensure that students' individual needs are supported and met. We do this by ensuring the following:
There is a clear identification of need.

We listen to the student and work with them to offer effective and bespoke support.

SEND needs are shared with staff alongside strategies that should be used to support each student.

Staff training is given to ensure we meet the needs of our students.

Clear communication with all stakeholders, especially the student and parent/carer.

Clear and precise identification of barriers to learning.

Evidence-based intervention.

We use, where appropriate, a multi-agency approach.
---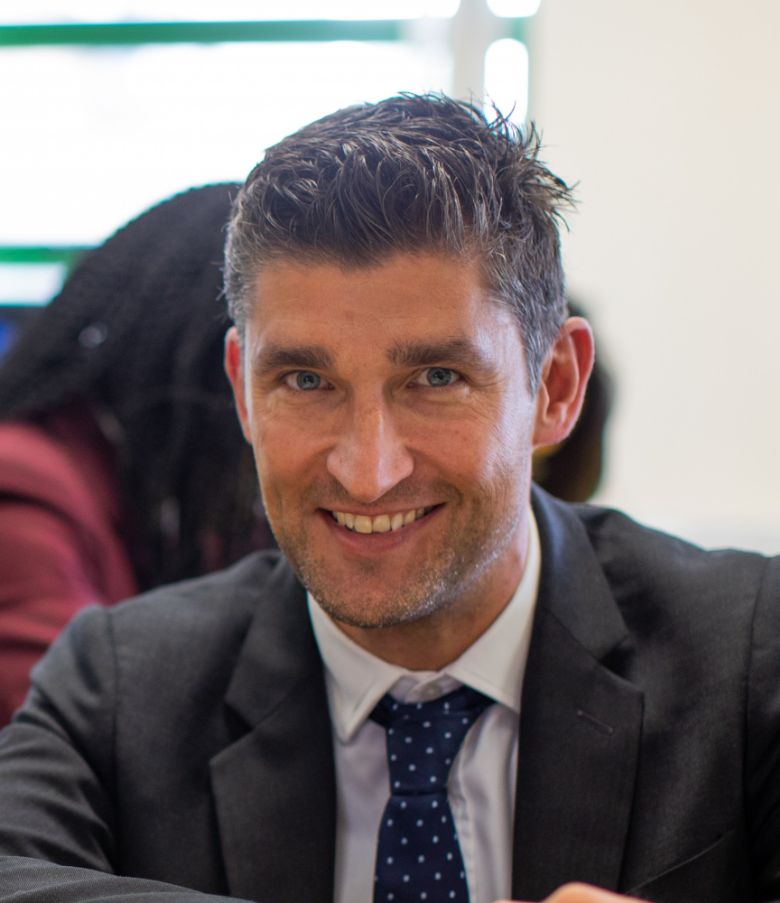 We are proud to be an inclusive school and are committed to making sure that every student is able to engage with their learning and make the very best progress in all of their subjects.
Our teachers are skilled at planning and delivering high quality lessons that cater for a wide variety of additional learning needs. Our Learning Support faculty ensures that staff have all of the necessary information about any additional needs for every student they teach. They also co-ordinate training for staff to develop effective strategies for teaching students with specific learning needs such as ADHD, ASD and dyslexia.
We continuously review our provision for students with SEND and are always looking for ways to improve the support we are able to provide.

Olly Button
Headteacher
---
Who can you speak to with regards to SEND at Redborne upper school?
The Learning Support department comprises teaching staff, HLTAs and teaching assistants. Students are mainly supported through high quality teaching in the classroom. In some lessons, teaching assistants support where there are identified needs.
Every teacher will welcome discussions about your child and their SEND. If you wish to speak to specialists within the learning support team, you can contact us below. Email is the best method. We aim to reply within 10 working days.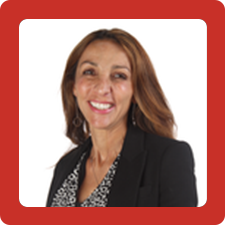 Ms Nikki Brennan
Assistant Headteacher
nikki.brennan@redborne.com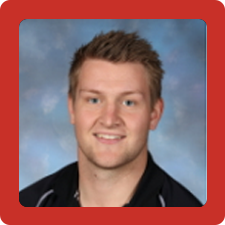 Ben Middleton
SENDCo
SEND@redborne.com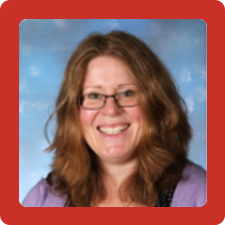 Mrs Elaine McIntosh
Deputy SENDCo
SEND@redborne.com

Mrs Sarah Wowczyna
HLTA

Miss Joanne Walker
HLTA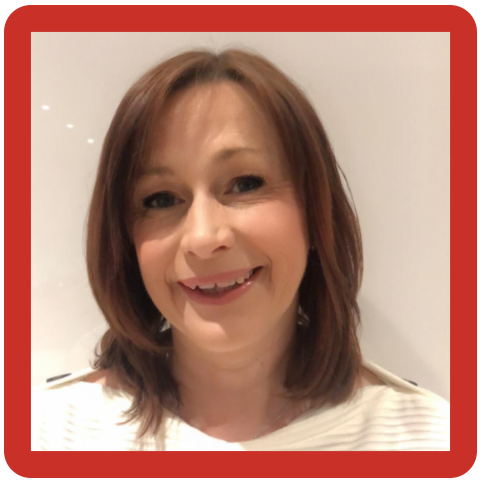 Mrs Caroline Goodrum
SEND Administrator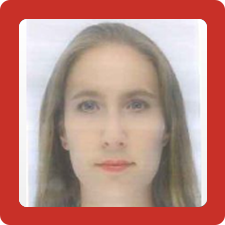 Mrs Tara-Jane Baskerville
Access Arrangements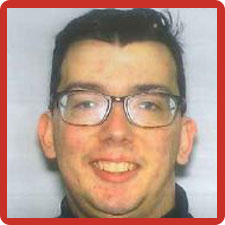 Mr Gordon Hodges
Neurodiverse Lead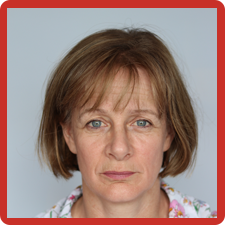 Mrs Lynda Haxell
Neurodiverse Lead
---
Year group SEND Parent Update Meeting dates
Please note below the SEND parent update meeting dates for this academic year, 2022-23. These will be online pre-bookable appointments, allowing a parent/carer of a SEND student dedicated time to discuss the provision their child receives. Parents will receive notification via email when the booking system for their year group opens.
Times available will be: 9:00 am to 15:10 pm on the date given.
Year 11 - Tuesday 31 Jan 2023
Year 10 - Tuesday 25th April 2023
Year 9 - Wednesday 30th November 2023
---
Contact Details
| | |
| --- | --- |
| SENCo - Mr B Middleton | SEND@redborne.com |
| Assistant Exams Officer in charge of access arrangements (SEND) - Ms T Baskerville | tarajane.baskerville@redborne.com |
---
How do we provide equality of opportunity for students with SEND?
The school and its staff follow the requirements of the Equality Act 2010 and the recommendations of the special needs code of practice 2014.

All students can expect to be treated with respect and to have their needs met. We are committed to ensuring our staff receive appropriate and ongoing CPD to recognise and support students with SEND

New staff are given SEND training through the new staff induction programme.

The school has provided a supervised space for those SEND students who request it, during lunch and break times.

Teachers are well informed of students' individual needs including medical conditions and associated learning requirements as agreed with the student and parent.

Selected students with medical needs and/or disabilities have a key worker in school who is able to triangulate communication between the student, parent and teachers.
Additional lessons to support students with SEND
In Year 9 selected students will be offered three learning support lessons per fortnight where additional literacy and numeracy work is covered, as well as support with personal organisation. The focus of these lessons is to prepare pupils for GCSE level study.

In Year 10 and 11, selected students may opt for Curriculum Support lessons to gain additional English and Maths input from subject specialists in small teaching groups. This takes one of the GCSE option blocks, providing students with five lessons per fortnight
Exam Access arrangements
Ms Tara Baskerville is our specialist Assessor for exam access arrangements. She ensures that all students have access to the access arrangements to which they are entitled. We gather evidence mostly from teaching staff during year 10 and 11 to allow us to make an application to the exam boards before any deadline imposed for GCSE exams. We will inform parents and pupils with details of the outcome, should any access arrangement be granted.

Communication regarding Access Arrangements is via edulink. Thus, please read the emails from edulink as they may contain important information regarding your son/daughters Access Arrangements and any changes to them.
Further detailed information on Access Arrangements and how they are granted
WHAT IS AN ACCESS ARRANGEMENT?
An Access Arrangement provides equality of opportunity by allowing candidates with SEND to access any given assessment and show what they know and can do without changing the demands of the assessment. There are a range of different types of Access Arrangement to meet different needs. All Access Arrangements are subject to strict rules in how they are awarded and managed.
WHAT ARE THE RULES?
Schools are subject to stringent rules from the Joint Council for Qualifications (JCQ) on how we assess students for Access Arrangements and we are not able to deviate from these rules. The intention behind an access arrangement is to meet the particular needs of an individual candidate without affecting the integrity of the assessment or giving an unfair advantage over other learners. A student must be proven to have a long-term condition and 'limitations going beyond the normal differences in ability which may exist among people' and also have a body of evidence of 'the normal way of working' in order to satisfy the requirement to apply for Access Arrangements.
Having a below average score in diagnostic or school assessments does not necessarily meet the JCQ rules to receive an Access Arrangement. It must be proven that using a particular Access Arrangement is a student's 'normal way working' over a period of time.
JCQ guidance - https://www.jcq.org.uk/exams-office/access-arrangements-and-special-consideration/regulations-and-guidance/
(Please be aware the regulations are updated every year and we must adhere to the current rules at the time of submitting an application. During the monitoring and application process, rules are subject to change.)
WHAT HAPPENS NEXT?
If the test highlights that your son/daughter might be eligible for Access Arrangements, the Access Arrangements team in conjunction with teachers, will monitor their progress, alongside their class teachers, to see if there is a specific need raised in their way of working. If a specific need is demonstrated then the pupil will be added to our 'monitoring list'. This may mean we will allow the necessary access arrangements to be trialled in class and mock exams where possible. However, in line with JCQ regulations we may need to complete further testing to establish whether pupils will be eligible for certain access arrangements. Any trialling of access arrangements will be regularly reviewed by the SENCo, subject teachers and at the end of each set of mock exams to see if the student has been using the Access Arrangement regularly and successfully. If you have any further relevant evidence, such as a medical diagnosis, please send these to Ms Baskerville (Assistant Exams Officer) to add to a student's evidence file.
CONCLUSION: NO EVIDENCE OF NEED
If a student trialling an arrangement does not use the Access Arrangement, or staff feel there is no benefit to the student, the Access Arrangement will be withdrawn. At this point the student and parents will be informed that the student does not meet the criteria to use the Arrangement. The student will not be able to use this Access Arrangement for any further exams or assessments (mocks or real exams) and the file is closed.
CONCLUSION: EVIDENCE OF NEED
If the student is using their Access Arrangement regularly in class and in mock examinations and, staff feedback indicates a clear need for the arrangement, a body of evidence will be compiled and used to make a formal application to the JCQ. We will process the application and inform the student and parent/carer once the JCQ has accepted our recommendation that the student be given the Access Arrangement. Once the application has been accepted the student is eligible to use the Access Arrangement in real / formal examinations from this point forward. Access arrangements can only be used in real exams once a formal application to the JCQ is in place. This usually takes place during the end of Year 10.
How do we identify students with SEND?
We work closely with our feeder schools so we know the needs of students moving to Redborne. Classroom teachers have the biggest part to play in letting us know where students seem to be struggling to make progress. We then liaise with parents to undertake any additional investigation, testing or screening, depending on a student's need, to identify the reasons behind lack of progress.
Should your child be highlighted as having a difficulty with learning then teachers and other staff are informed. High quality teaching and differentiation by subject staff play the most important role in meeting the needs of SEND students. A student may also be added to our SEND register, depending on their level of need, as listed below. We have three levels of support for students with SEND:
Monitor – Students who have previously been listed on the SEND register; who are not making progress in line with age-related expectations or have had queries raised regarding a possible learning need will be monitored. This category allows us to raise awareness with subject teachers and parents.
SEND Support – the school is aware of a learning need that impacts on the progress of your child. SEND support is a level of support defined in the SEND Code of Practice. Your child will receive a SEND Passport on Provision Map. This SEND Passport will outline to all staff what the child's needs are; how they can best teach them and any additional support that may be in place. SEND Support students may be categorised as stage 1 or stage 2, depending on level of need. Those at SEND Stage 2 will also receive a SEND Plan on Provision Map that we will plan, review, write and discuss with you during the school year. You are welcome to contribute towards this and comments are invited. No additional funding is received by the school for the educational provision of these students.
EHCP (previously known as a Statement of SEND) - in addition to the support provided at SEND Support level, students with an EHCP are supported at a very high level and receive additional funding from the local authority (Central Bedfordshire Council). They receive support in school, based upon individual need and we work very closely with the young person and their family to achieve the outcomes listed in their EHCP. Parents and carers are invited to the child's Annual Review and asked to provide information for that meeting. The funding is used for a variety of approaches to support a student with SEND, including smaller teaching groups; small group and one to one intervention sessions; study skills sessions and the provision of a key worker. Some students require teaching assistant support to access lessons. Only students with an EHCP receive support from an in-class teaching assistant. However, all adults present within a class will offer additional, more targeted support to any student on the SEND register.
Arrangements for supporting students moving between phases of education and preparing for adulthood.
We work closely with our feeder schools over the course of year 8 to ensure that information about pupils with SEND is shared, ensuring a more successful start into Redborne in year 9. We offer additional transition visits for selected pupils and we liaise closely with middle school colleagues to meet the needs of SEND pupils who are moving to Redborne. We also welcome parents to discuss the transition of their child to Redborne and there are opportunities to do this throughout year 8 including: Year 8 Open Evening, Meet the SENCo events and parent meetings at our local feeder schools.

We also support pupils throughout their time at Redborne to prepare for adulthood. Not only through the teaching and qualifications that they receive but also the provision of work skills and careers lessons throughout year 10 and 11. For pupils with an EHCP we meet with members of the Youth Support Service to provide additional support transitions for post-16 and 18 plans.

The local authority also provide further support and advice through their online portals:
Find your Future - https://www.findyourfuture.org.uk/
Youth Support Service Facebook page - https://en-gb.facebook.com/cbcyouthsupport/
How do we provide access provision for those with disabilities?
Specific provision for young people with disabilities can be discussed with parents/carers and pupils before starting at Redborne and will be reviewed regularly. We are an inclusive school and aim to meet the needs of our learners, making reasonable adjustments wherever necessary.
How do we support and ensure high achievement for children with SEND, including those with an EHC plan?
This is overseen by the Assistant head teacher: raising standards and the SENCo.
Regular data reviews allow us to plan and deliver interventions where progress is lower than expected.
CPD is delivered to staff to meet needs of SEND students.
Additional lessons taught by specialist teachers (5 hours per cycle) given to selected KS4 students to support literacy and numeracy.
English Study skills sessions are provided for selected SEND students.
How do we involve external support services and voluntary organisations, in meeting the needs of children with SEND, including those with an EHCP, and in supporting the families of such children?
Additional information on the SEND local offer and services we draw upon can be found here:
Central Bedfordshire Local Offer
At school, as part of our service level agreement, we can draw upon the expertise of many external agencies to support students with SEND. These include:
Speech and language therapist,
CAMH,
Autism Team,
Educational Psychologist,
Psychotherapist,
CHUMS,
Youthscape,
Counselling,
Mindfulness,
Young Carers.
Edwin Lobo
How is the effectiveness of the provision made for students with SEND, including those with an EHCP evaluated?
Provision map monitoring
Half termly teacher 'Round Robins' to update on student progress
Termly monitoring of all SEND student progress data
Interventions provided where student progress is lower than expected
Regular reviews of EHCP/pupil passport
Regular discussions with the student
Regular meetings with SEND parent during consultation periods
Regular SENCO review of the SEND provision across the school
SEND provision is part of the curriculum review process
SEND complaints procedure.
Information on Specific Learning Difficulties: dyslexia
We do not offer assessment and testing for dyslexia here at Redborne, as generally the majority of students are identified through screening programmes whilst at lower and middle school. Assessment for dyslexia must be undertaken by a Level 7 qualified specialist assessor - with few schools within Central Beds employing such an assessor. We therefore refer parents who require a specialist assessment to websites such as PATOSS https://www.patoss-dyslexia.org who can provide a diagnosis privately. Please note that the cost of these assessments is generally met by parents, unless your child is in receipt of the pupil premium grant.
Should a diagnosis of dyslexia be received, it is helpful if the report and any related information is provided to school. Any diagnosis and linked assessments dated within 26 months of an external examination (such as GCSE or A Level exam) may allow access arrangements to be granted (subject to strict JCQ regulations by which we are bound).
There is no guarantee that any additional support or access arrangements would be put in place if a pupil was diagnosed with dyslexia. It will, however, offer advice for them and their teachers to work in a more effective way. It may also be used as special dispensation at further education, but again there is no guarantee of this. We will monitor all pupils for access arrangements throughout their time at Redborne.
Below are some websites that young people with dyslexia (and parents) may find useful to gain more knowledge about what dyslexia is as well as some advice for coping strategies that can be used:
If a young person gains a diagnosis of dyslexia they will not automatically be added to the SEND register. However, information based on how best to support them will be shared with their teachers and their progress, as well as potential need for access arrangements, will be monitored.
Other potential support provided for dyslexic students may include:-
Quality first teaching from every member of staff to support every pupils' learning needs,
Provision of hand-outs and printed material to avoid unnecessary written work and the processing of information that this involves.
Provision of information on power-points and hand-outs in dyslexic friendly fonts.
Provision of resources & support materials on coloured paper (only where there is evidence of the need of this).
Use of coloured overlays (only where there is evidence of the need of this).
Referral to the study club which runs after school with support from teaching assistants.
Removal from year 9 French lessons, to be replaced by access to Learning Support lessons, which have an additional literacy and numeracy focus (selected pupils only).
Access to targeted online reading programmes (such as Reading Eggspress).
Removal from selected lessons and short-term access to targeted literacy programmes in school (such as Lexonix).
Use of 'speech to text' technology as and when appropriate.
Provision of exam access arrangements, provided this has been supported with substantial evidence in line with the JQC regulations.

Information on Specific Learning Difficulties: Autism Spectrum Disorder (ASD)
What is ASD?
Autistic Spectrum Disorder (ASD) is a lifelong condition caused by neurological differences which affects all diagnosed individuals. Pupils with autism may experience specific challenges such as:
Sensory Processing which can include bright lights, loud noises, or particular textures. Language and Communication where they find it hard to communicate and interact with other people.
Interaction and Relationships where they might find it hard to understand how other people think or feel or get anxious or upset about unfamiliar situations and social events.
Flexibility in Thinking and Behaviour by taking longer to understand information do or think the same things over and over (repetitive behaviour).

How are pupils supported at Redborne?
Quality first teaching using supportive strategies,
Specific Intervention sessions to support emotional literacy and communication and interaction,
Specific training for all SEND team which is then disseminated to teaching colleagues,
Teaching Assistant support (where appropriate and relevant funding),
A team-based approach encompassing SEND, teaching and pastoral teams,
Home-school contact,
Designated key worker as appropriate,
Inclusion on the SEND register as appropriate.

Further useful information can be found at the following websites:
Neurodiversity Diagnosis Resource Pack (for ASD & ADHD). The DSP is designed to help families of children and young people with neuro difficulties. Links to the related video and website can be found below:
Neurodiversity Diagnosis Support Pack
Beds & Luton Diagnosis Support Pack
Autism Bedfordshire
Autism Bedfordshire - Youth groups
Information on Specific Learning Difficulties: Attention Deficit Hyperactivity Disorder (ADHD)
What is ADHD?
Attention Deficit Hyperactivity Disorder (ADHD) is a medical neurodevelopmental condition that affects the effective transfer of messages across the nerve cells in the brain; this leads to issues with inattention, impulsivity and hyperactivity.
Inattention can present itself as having difficulty in sustaining attention, being easily distracted, failing to follow instructions and forgetfulness. Hyperactivity and Impulsivity can present itself as restlessness (boundless energy), talkative (calling out without thinking) inability to take turns, and making decisions on the spur of the moment.
How are pupils with ADHD supported at Redborne?
Quality first teaching using supportive strategies,
Teaching Assistant support (where appropriate and relevant funding),
A team-based approach encompassing SEND, teaching and pastoral teams,
Home-school contact,
Designated key worker as appropriate,
Inclusion on the SEND register as appropriate.
Further useful information can be found at the following websites:
What is ADHD, symptoms, diagnosis and treatment.
Advice for parents and carers with lots of other useful resources and further information.
Parent/carer guide around ADHD
ASD AND ADHD: HOW TO SUPPORT YOUR CHILD FOR PARENT/CARERS
All sessions will be 4.30pm to 5.30pm in the Croft Centre next to South school reception.
ASD: Tuesday 27th June (Helen Manley)
ADHD: Wednesday 5th July (Jan Redding)