The German Exchange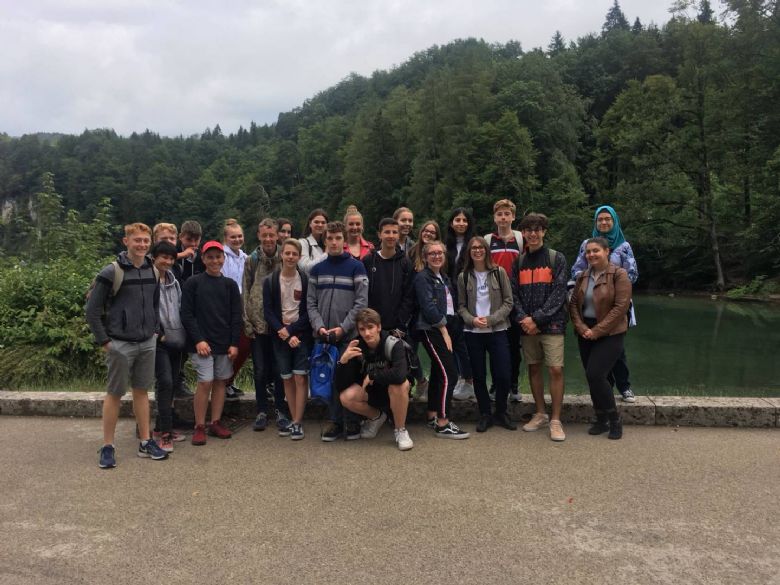 The German department at Redborne has a well-established link with the Dossenberger Gymnasium in Günzburg, Germany. Students in years 9 to 12 who choose to participate are matched to German partners and stay with their families for one week during the month of July. The return visit is then reciprocated when the German group visits Redborne later in the same year.
Here are some accounts from students who have participated previously:
"We visited some beautiful places there, like Neuschwanstein Castle, the city of Munich and Legoland Deutschland. We also spent two days in their school, which was an amazing experience because their school day is so different to ours. Our partners and their families were so welcoming and friendly, it was so sad to leave them! For me, the highlight of that week was the friendships that were made. As well as becoming closer with our exchange partners, we made friends with the other students in their classes, of whom we still keep in contact with.
In October, the German students came to England. On Friday, our students came into school with us where they experienced a drastic change of staying in school until 15:10! We spent the weekend with them, and so I took my partner around London and to Hampton Court Palace. On Monday, the German students went with their teachers to London to see the main attractions like Madame Tussauds, Big Ben, Buckingham Palace and Oxford Street. Then on the Tuesday, we all went together to Cambridge. There we had a tour around the city, as well as time for shopping. After school, we all organised a meal out to Pizza Express because it was the last full day we would have all together. And then came Wednesday, which was dreaded by many of us because we would have to say goodbye. That morning was very emotional for everyone.
Overall, the Exchange was an amazing opportunity that I'm so glad I took. As well as improving my spoken German massively, I discovered new places and made new friends. I also became more confident and responsible as a person. Some of us are hopefully going to return to Günzburg next year to visit our partners and explore the city more. I thoroughly enjoyed this experience, and would recommend it to any student who is taking German."