Outside the Classroom
German Exchange 2018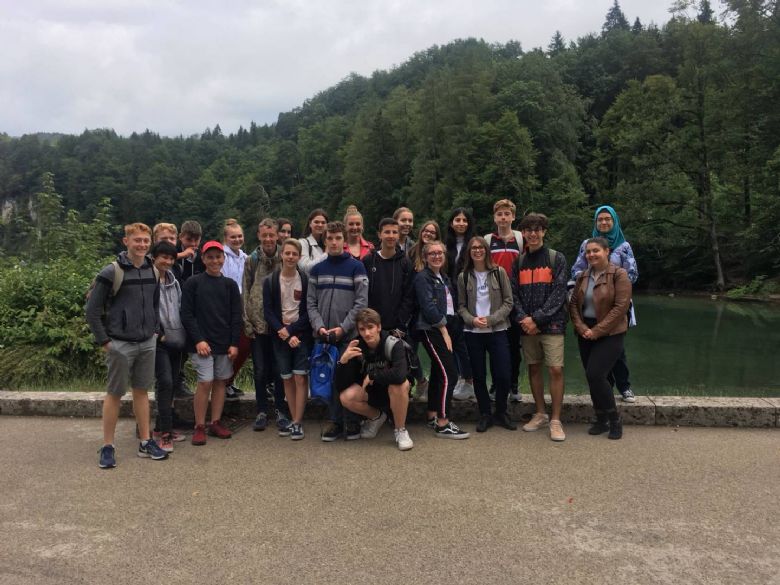 On July 8th of this year, myself and other students took part in an Exchange with Dossenberger Gymnasium in Günzburg, Germany. We visited some beautiful places there, like Neuschwanstein Castle, the city of Munich and Legoland Deutschland. We also spent two days in their school, which was an amazing experience because their school day is so different to ours. Our partners and their families were so welcoming and friendly, it was so sad to leave them! For me, the highlight of that week was the friendships that were made. As well as becoming closer with our exchange partners, we made friends with the other students in their classes, of whom we still keep in contact with.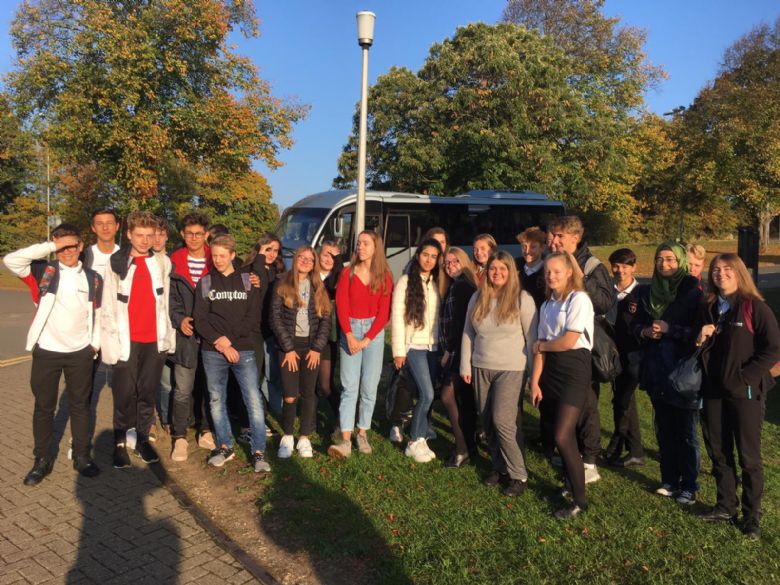 On October 4th, the German students came to England. On Friday, our students came into school with us where they experienced a drastic change of staying in school until 15:10! We spent the weekend with them, and so I took my partner around London and to Hampton Court Palace. On Monday, the German students went with their teachers to London to see the main attractions like Madame Tussauds, Big Ben, Buckingham Palace and Oxford Street. Then on the Tuesday, we all went together to Cambridge. There we had a tour around the city, as well as time for shopping. After school, we all organised a meal out to Pizza Express because it was the last full day we would have all together. And then came Wednesday, which was dreaded by many of us because we would have to say goodbye. That morning was very emotional for everyone.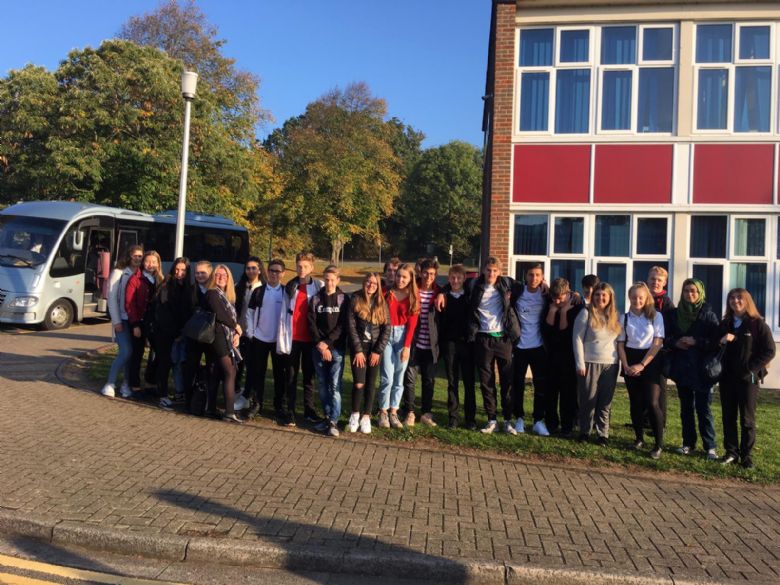 Overall, the Exchange was an amazing opportunity that I'm so glad I took. As well as improving my spoken German massively, I discovered new places and made new friends. I also became more confident and responsible as a person. Some of us are hopefully going to return to Günzburg next year to visit our partners and explore the city more. I thoroughly enjoyed this experience, and would recommend it to any student who is taking German.
Sixth form trip to Berlin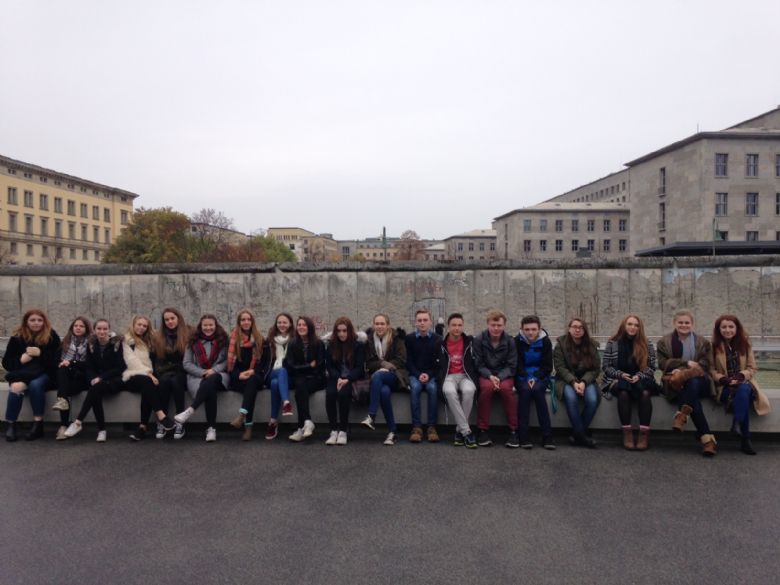 The German department offers a three day visit to Berlin. Such an experience has shown to be of enormous benefit, not only in terms of language, motivation and social interaction in German, but also by offering an insight into and awareness of the German culture and way of life. The current A-Level specification features the cultural, historical and social life in Berlin as being a key topic in the course and this trip offers a great opportunity for students to gather first hand impressions of this interesting city. Visits include the Berlin Wall museum, the Sony Centre, the film museum and a historical tour of the city. (Miss N. Crossley)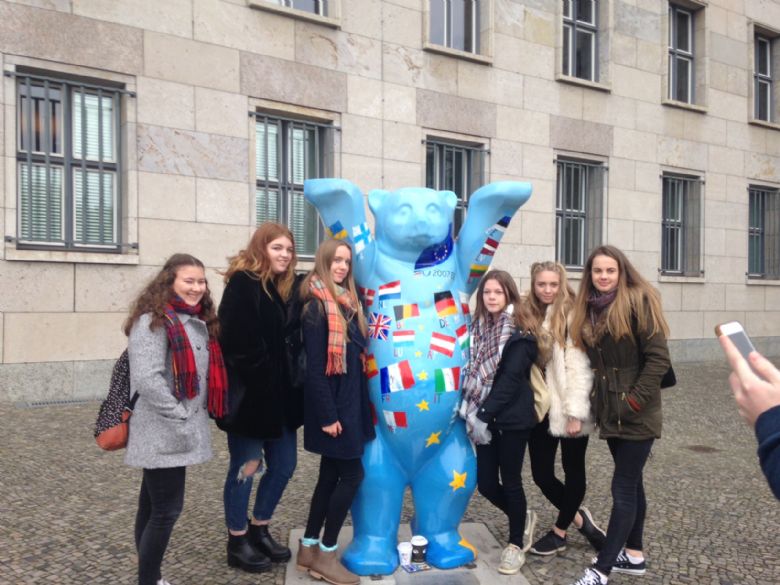 The German exchange goes from strength to strength. Here are a couple of views of students, who took part this year.
"Late on Saturday night, the German pupils arrived in England and were welcomed by their exchange partners into their homes for the first time. The fact that the English students had already visited Günzburg in Germany and developed an insight into German culture, helped the English students further develop friendships with their German partners.
The following day, the Germans spent time with their partner and families to relax, settle into life in England and enjoy various activities organised by their English partners.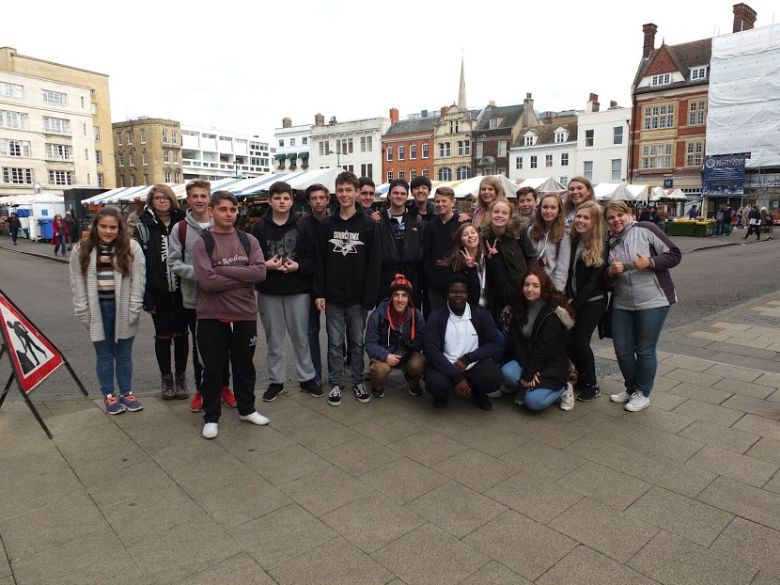 Throughout the course of the week, the German students visited Redborne alongside their partners to experience school in a new country with a different system. Trips to London, Cambridge and Harry Potter World were held for the visitors with opportunities to visit landmark tourist attractions, with guided tours alongside the occasional free time to visit the shops.
However, after a long week the we had to say farewell to each other following an extremely popular and successful exchange for everyone.
It was a unique experience to improve your language skills enormously, and also develop a friendship with someone of a different nationality.
It was a great success for both schools and an opportunity that was too good to miss."
Will Murray (Year 11)
"My German Exchange partner, Frieder was nothing but a pleasure to host on the exchange. I would really love to take part in the exchange again as I also gained many other benefits from simply staying with Frieder's family, such as more confidence in speaking German all the way down to feeling great ordering food in another language (and actually being understood!)."
Jamie Cox (Year 10)