French
Staff
Nicola Crossley - Subject Leader for French
Tricia Shaw - Subject Leader for French
Claire Abery
Jude Flores
Maria Crespi
Helena Bennett
Rosie Neale
The sixth form French curriculum entry is available here.
French Penfriend Exchange (year 11)
The French department is very pleased to have established a link with a school in Calvisson, a large village in the south of France between Nimes and Montpellier which is also twinned with Flitwick. A group of year 11 French students have been matched with French counterparts from the local lycée so that they are able to communicate and share cultural experiences in both languages. (Miss N. Crossley)
At the weekend of the Ampthill Festival, June 2010, the Mayor of Nissan-Lez-Ensérune, M. Pierre Cros, signed the twinning agreement with the then Mayor of Ampthill, Mrs Margaret Wilson. The ceremony was attended by Ampthill Town Councillors and four visiting Nissan Councillors as well as many residents from the town and our local MP Nadine Dorries.
In April 2012, members of the Point Jeunes youth club were hosted by some of our Redborne students who, in turn, visited Nissan in October.
In August 2017 Mr Flynn, Head of Languages at Redborne Upper School, visited Nissan once again and took some photos of his visit.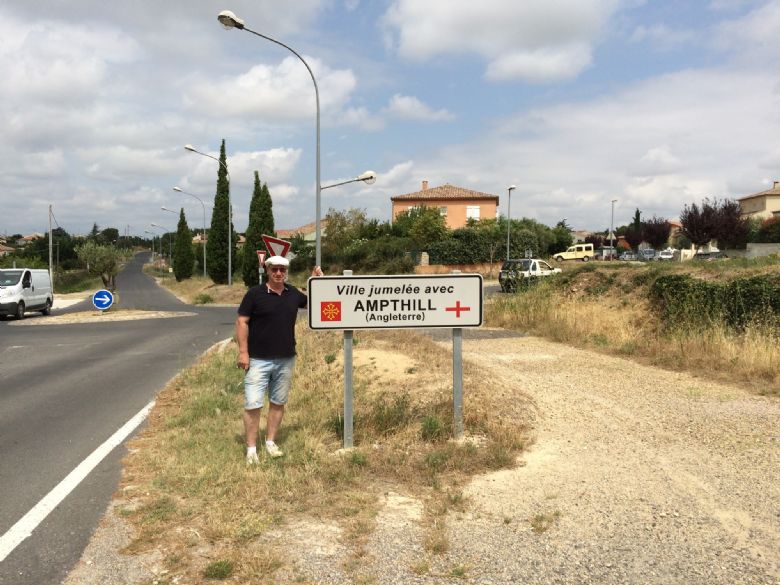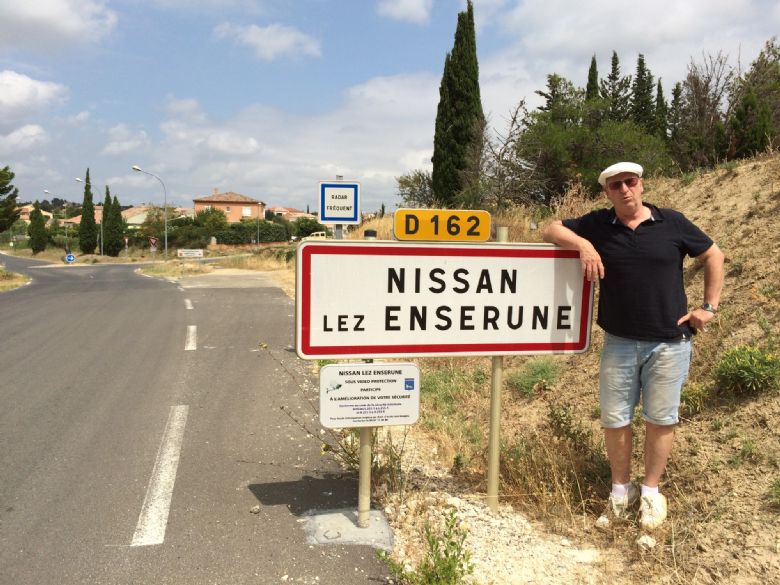 Halsbury Travel Work Experience in Lille - Daniel Brown
As a languages student, I've often been told that the best way to improve one's skills is via immersion into the language being studied, and this was what led me to choose to take part in Halsbury Travel's work experience programme - having heard about it from my teachers. I went to Lille in July this year, where I worked for a week at Le Ici Bar et Restaurant – as commis chef in the morning, and as waiter for lunch service. I got on well with my colleagues, and my hours were fantastic; finishing at 15:00 allowed me to go out and explore the city, so I was able to further practise my French. This, coupled with the fact that I spoke only in French at work, proved all I'd been told about linguistic immersion to be true – my French, especially the ability to think on my feet in conversation, skyrocketed well beyond my expectations. Besides the linguistic benefits, I made several lasting friendships, and I'd say the whole thing is an experience I'd recommend to anyone seeking to better their language skills.
Comme étudiant des langues, on m'a souvent dit que la meilleur façon d'ameliorer ses compétences est par l'immersion dans la langue étudiée, et c'était cela qui m'a mené à choisir de participer au programme stagiaire de Halsbury Travel – ayant en entendu parler de mes profs. Je suis allé à Lille en juillet cette année, où j'ai travaillé comme commis chef le matin, et comme serveur pour le service de déjeuner. Je me suis entendu bien avec mes collègues, et mes horaires de travail étaient fantastiques; terminer le travail à 15:00 me permettait de sortir et explorer la ville, donc je pouvais davantage practiquer mon français. Ceci, couplé avec le fait que je ne parlais qu'en français au travail, a prouvé tout ce qu'on m'avait dit de l'immersion linguistique d'être vrai – mon français, surtout ma capacité de réagir sur le coup en conversation, ont grimpé en fleche bien au-delà de mes espoirs. À part les avantages linguistiques, j'ai fait des amities durables, et je dirais qu'en résumé, je recommanderais l'expérience à n'importe qui cherche à améliorer ses ccompétences linguistiques.
The Margaret Chettle Award
The Margaret Chettle Award is awarded annually to one of our students for outstanding achievement in GCSE French. Margaret was a popular and much loved teacher of Modern Foreign Languages at Redborne Upper school and the award is given in her memory. In 2017, Chloe Edwards was the recipient in recognition for her A* grade at GCSE where she also gained maximum UMS marks in each of the four language skills and this grade was three grades higher than her indicator. Chloe, who is currently in her first year of A level French at Redborne, is seen here receiving her award from Mr. Flynn, Head of the Modern Languages Faculty. Congratulations Chloe!