Fashion and Textiles
In year 9 students complete 3 projects which help them develop the core skills needed in Fashion and Textiles. The first project focuses on printed and decorative techniques, with students designing and creating their own fabric. The second project is centred on design skills and helps to develop creativity alongside fashion presentation skills. In the final project of the year students are introduced to garment making.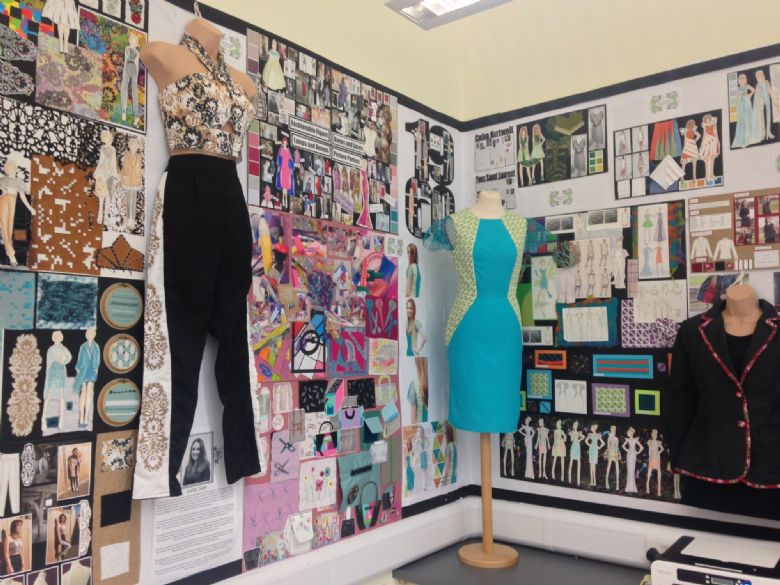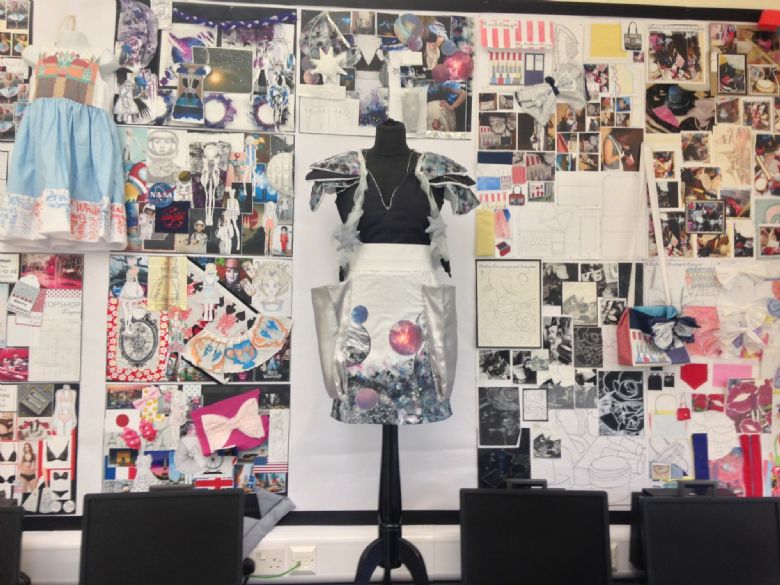 In Years 10 & 11 students follow level 2 BTEC, a highly creative and practical course with projects inspired by costume design, surface pattern and historical and contemporary Fashion. Students will explore mark making and develop illustration skills alongside building their knowledge of garment construction and decorative techniques.
In the sixth form we offer a highly successful technical qualification. The level 3 BTEC in Fashion Design and Production builds a varied range of skills which fully prepare students for further study at university level or a future career in the Fashion Industry. Units include fashion design, marketing, pattern making and development and fashion techniques and processes. At the end of the course students celebrate their achievements with an exhibition and catwalk show.
The Fashion & Textile department are involved in many extra-curricular activities, including making costumes for school shows and regular trips to galleries and exhibitions.