"Any Questions?" visits Redborne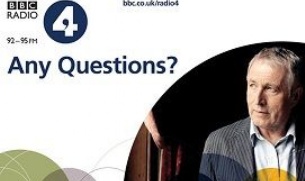 BBC Radio 4 "Any Questions?" is broadcasting from The Connolly Hall, Redborne Upper School
Redborne Upper School has been fortunate to be selected as a venue to broadcast the BBC Radio 4 "Any Questions?" programme on Friday 29 June 2018. The programme is a topical debate hosted by Jonathan Dimbleby in which a panel of personalities from the worlds of politics, media, business and elsewhere are posed questions by the audience.
The radio show goes out live at 8pm, arrival time at the Connolly Hall is from 6.45pm and everyone must be seated by 7.15pm.
If you would like to be part of the audience tickets are free and can be obtained by contacting Eva Hobson on 01525 842654 or emailing stevahobson@redborne.com. It is a ticket only event so tickets must be obtained in advance. You will need to arrange to collect the tickets from Redborne Upper School or supply a stamped addressed envelope for them to be posted out to you.
We hope the local community will take advantage of this opportunity and that some of you may also feel bold enough to ask a question on the night and influence the debate!