Religious Study Students Visit Cambridge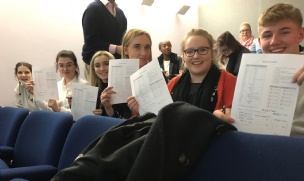 Students have taster day at Fitzwilliam College.
On March 23rd a select group of year 12 religious studies students were invited to attend a Cambridge University taster day at Fitzwilliam College. They were given a tour of the college by a 2nd year student and attended sample lectures on the lost Gospel of Judas, Judaism, Buddhism and Hinduism. After an excellent lunch they finished off with a Hebrew language lesson and a Q&A session on how to apply to study theology religion or philosophy at Cambridge. Passion for the subject and achieving A*AA grades was the advice, so that will motivate our students to work hard!