Bronze Duke of Edinburgh Update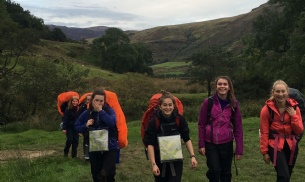 Please make sure that you are getting organised!
Dear Bronze D of E students,
We have been very impressed by how organised so many of you have been. You will find four documents as attachments on Show My Homework which will help you as you begin this program. The activity logs will be necessary for you to document the efforts you have put in to the three sections.
It is vital that the 'Bronze planner' is completed and signed by myself or Miss Grove to ensure your choices are appropriate. We will keep this for our records and then enable you to log on and register on 'eDofE'. I will be in my lab (room 67) for the first 15 minutes of lunch over the next fortnight to enable you to get this task completed. I am also in my room after school. If you have difficulty printing these, I have hard copies available.
Dr. Howe