Zigi Shipper Visits Redborne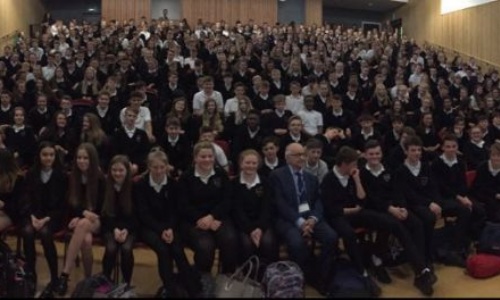 Zigi Shipper made a much appreciated 4th visit to Redborne on the 21st April to tell all 400 of year 9 about his experience of surviving the Holocaust.
Zigi was their age, 14 when the war ended and is now an incredibly spritely 87! Students were brilliantly attentive and sat for just over an hour listening to him talk. They then had the opportunity to ask him questions for a further 45 minutes, and get a photo at the end. We are very grateful that he could come again this year thanks to the Holocaust Education Trust and the outreach work they do. These experiences are sadly becoming a rare privilege.