Black Lives Matter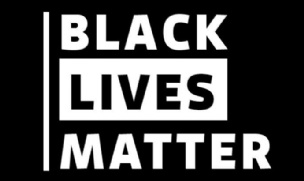 Miss Clarke talks about the Black Lives Matter movement and congratulates students on their success in a recent essay competition.
In response to recent events in relation to the Black Lives Matter movement that has come to the forefront in the media in recent months. At Redbone we feel that the diversity of our Students and families gives strength to our school community. Nurturing all our students' awareness of such diversity in our school, in Bedfordshire and throughout Great Britain has long been a key aim of the Redbone curriculum, alongside explicit teaching around tolerance, diversity and anti-racism through Personal Wellbeing lessons and assemblies. We also recognise that there is much more that can be done in our strive to eliminate racial discrimination, and are excited to be able to make impactful changes to our school to that effect. As a school we have a responsibility to drive towards racial equality for black people alongside doing better by all of our families, whatever our race.
The Black Lives Matter movement has made us ask questions about our school. But as part of a school community, staff, parents, pupils, governors and all those who engage with the school have a responsibility not only to our Black families, but also to other Asian and minority ethnic groups to be better at including everyone in every aspect of what we do. This extends beyond just our curriculum offer. It is about interactions with each other. It is about our whole community.
As a result of this a whole competition was created to encourage all students to do their own research into the movement. A big Congratulations goes to Daniel Atherton for wining first place (entry attached below) we hope that you enjoy your Nandos.
Another shout out goes to Ayo- Oluwa and Georgia Cavadias for being the runners up.
A big well done to all those that took part. It was a pleasure to read.
As always, we welcome your feedback and support in driving towards a world where racial discrimination can become a thing of the past.

Miss Clarke