Exams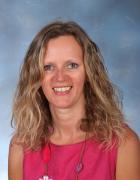 The exam office is located in North School between reception and the maths department. If you have any questions or queries regarding examinations please do not hesitate to contact Mrs D. Nunn.
Contact details:
Tel No: 01525-404462
Fax No: 01525-841246
The exam office will be open daily from 8am-4pm Mon-Thur and
8am-3.30pm Friday (Hours may vary during examination sessions)
Exams take place throughout the school year, please check the timetables below for your exams.
Certificates from this summer's GCSE exams can be collected from the exams office.
Controlled Assessment Booklet 2012
Redborne Staff: Guide to Exams