News from Spring Term 2012
Community Concert 2012
"What a night! Absolutely amazing - extraordinary for the quality of the playing and singing, the level of participation and the scope of your vision in choosing the programme and getting the students to push the boundaries of what we believe it is possible that school musicians are capable of." (Mr Gray, Deputy Headteacher)
Once again, Reborne music students raise the bar and impress at another excellent evening, please click here for pictures.
Food for thought trip, Opal Coast, France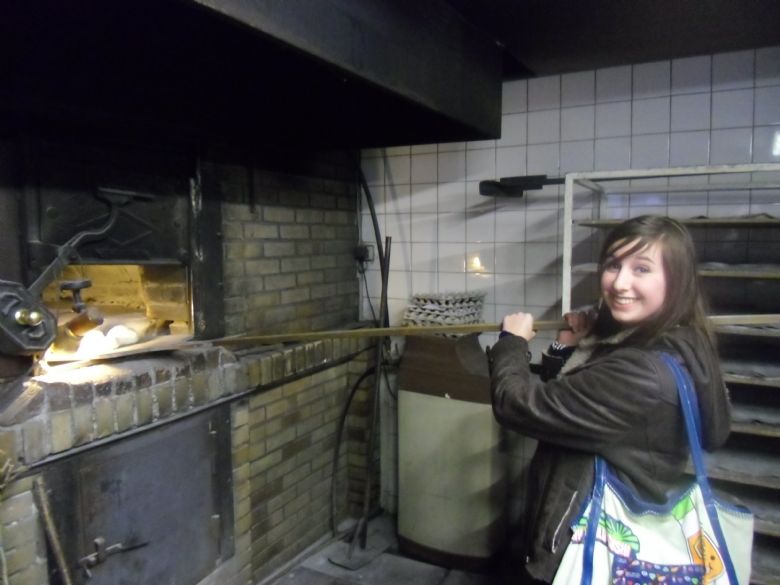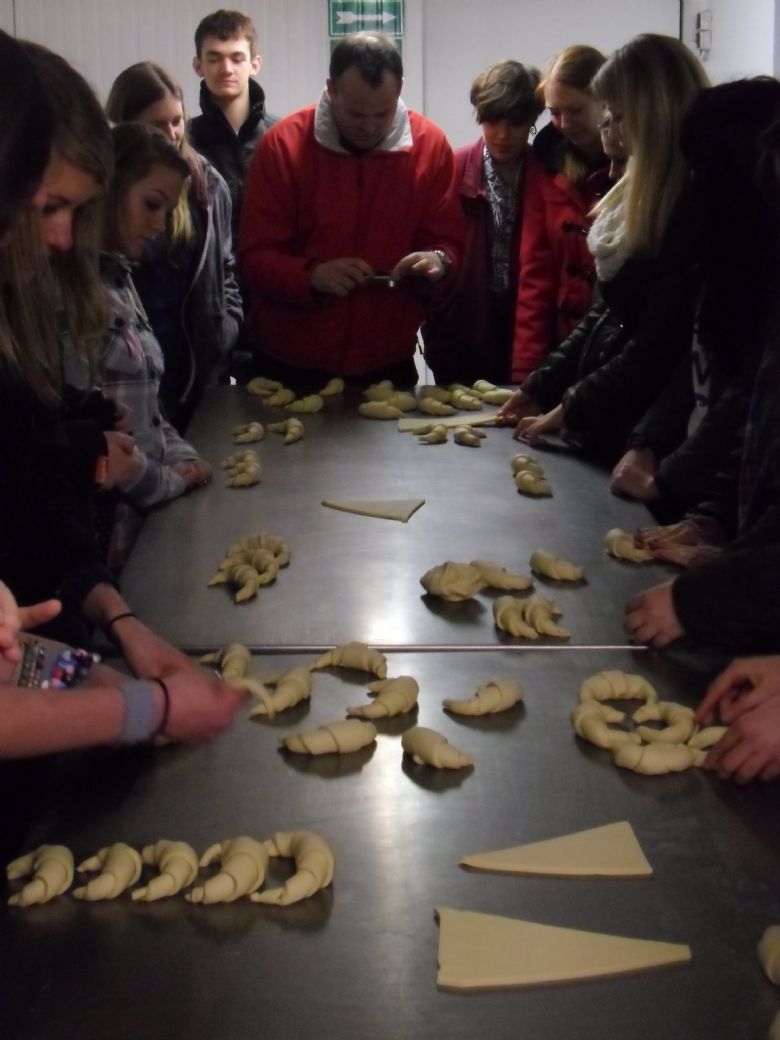 Forty four Year 10-13 Catering and Food Technology students set off for France for a three day residential trip this month. The group visited a cheese farm, a creperie, a desserts demonstration, a chocolate factory, a boulangerie where they made their own baguettes and croissants, and finally a sweet factory when we had opportunity to make our own melon flavoured lollies. Evening entertainment included a Miss Ives which included building the Eiffel Tower using only straws and sticky tape and the much anticipated frogs legs and snails feast.
Despite some absolutely horrendous weather this did not dampen the students' spirits; their enthusiasm and behaviour was a real credit to the school. Thanks to the staff who attended this trip especially Mrs Molyneux for her being our translator, Mr Whomsley and Mr Jones for providing so much entertainment. We are hoping to run a future trip to Italy next year.
Mrs. Crowther & Miss. Ives
Holocaust survivor speaks to Year 9
On 8th March Steven Frank spoke to all of year 9 about his experiences of surviving the Holocaust. He began with describing his life before the war with his family in Holland and then went on to explaining how the Nuremberg laws began to effect his life. He spoke about his time in the Vesterborg and Terezin death camps and how his mother saved crumbs of bread and mixed them with warm water to ensure he and his brothers survived.
Beth Shalom Trip for Year 9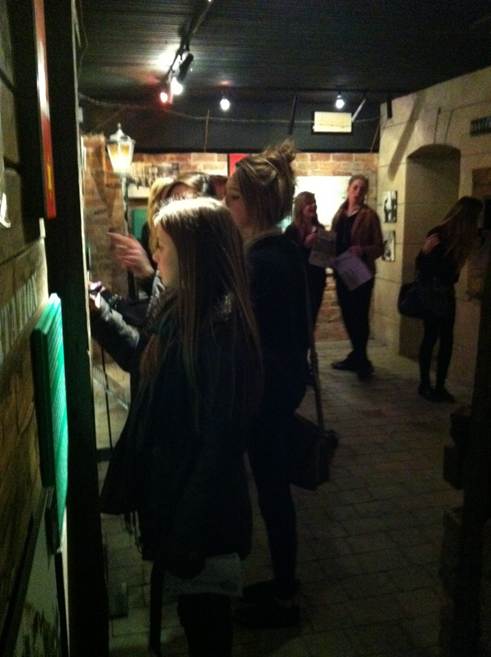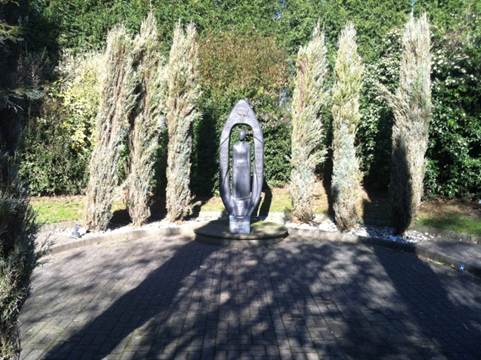 On the 21st February 65 year 9 students visited the Beth Shalom Holocaust Centre in Nottingham. Students were able to consolidate their learning from History and Religious Studies on the Holocaust by having a tour of the exhibition and memorial gardens which are dedicated to the memory of all victims of the Holocaust. After lunch they listened to a Holocaust survivor - Rudi Oppenheimer, speak of his experience and were then given the opportunity to ask him questions.
Students Exhibit at the Mall Gallery
In partnership with NADFAS and the Dover Federation for the Arts, Georgina Staines and Emily Perry's work was show-cased at the Mall gallery on Tuesday the 28th of February 2012.
The RBA's (The Royal Society of British Painters) aim is to send a strong message to schools and colleges and parents that art is a perfectly respectable and plausible choice for a career. After all, all of the RBA members and many of the non-members exhibiting at the Mall this year are living proof that this is achievable.
Ski Trip 2012
The day that seemed like it was never going to come finally arrived! As the hoodies were dished out and the coach rolled out of Redborne on a chilly February evening we were on our way to snow laden Austrian slopes. The journey was uneventful and upon getting to the hotel there was a collective sigh of relief, it was near the slopes, the rooms were nice, the food was hot and tasty.
The resort was spectacular with ample runs for all abilities and the snow was fantastic. All the students enjoyed their respective instructors. The evenings were a combination of in house quizzes where the teacher round once again provoked the greatest reception. One highlight was the rare treat to skate on an Olympic ring as we did in Innsbruck one evening. Equally bowling was a great success and was testament to the group of students we had with us that they all got on so well and enjoyed each other's company regardless of age.
The abiding memory aside from the amazing food, great snow, top hotel and new friendships being made would be the students themselves. As ever they were a privilege to take away and I wish to thank them for making the staff's job that much easier on the trip. I would like to extend thanks to the teachers who gave up their half terms to go as well, they all added to a very enjoyable and successful trip. Mr A Jones
AMPTHILL & DISTRICT ROTARY CLUB JUNIOR CHEF COMPETITION 2012
This competition was held at Redborne on Monday 23rd January. Contestants had to plan, cost and cook a healthy two course meal. Ingredients were sponsored by Waitrose, Ampthill and the competition was judged by Mrs. Sexton, Mrs. Milway, the Manager of Waitrose and two local chefs from the Prince of Wales, Ampthill and The Cross Keys, Pulloxhill. Nine students from Year 10 participated in the competition and the judges were impressed with the student's culinary ability and their ability to work under pressure. The winners were;
First Place: Casi Jones
Second Place: Harriet Southwell
Third Place: Rosie Nixon
Highly Commended: Holly Pigott, Steven Fox, Jack Clinch, Kate Thomas, Hannah Savage, Milly Hunt
Public Speaking Contest
A group of Year 10 and 11 Redborne students took part in a Public Speaking competition at Bedford School last week. The Year 11 team finished as runners-up, with the Year 10 team placed third.
A special mention must go to the following:
Year 10 students: Amy Foley, Jack Billington and Kelly Newlands, who made up the team, and also Caroline Bates, Beth Malcolm, Katie Abbott, Liza Blackman, Michael Ita and Matthew Bull who were part of the squad.
Year 11 students: Emma Woodhouse, Jamie Engineer and George Yates, who made up the team, and Chloe Bowerbank, Phoebe Wilsmore, George Yates, Dan Yip, Matthew Bailey, Matthew McCready, Peter Smith who again, were part of the squad.
Throughout the build-up to this event, all of these students have been an absolute pleasure to work with; they have been enthusiastic, dedicated as well as demonstrating an extraordinarily high standard of English. It goes without saying that their behaviour throughout the event was a credit to themselves and the school. Well done to all concerned. (Mr I. Knightley)
Holocaust Memorial Day 2012
On the 24th January Redborne hosted the HMD 2012 event for Bedfordshire. Upper and middle schools from Central Bedfordshire and the Borough came together to mark this years theme, 'Speak up, Speak out'. The Redborne string orchestra contributed with pieces by Handle and Shostakovich and students from year 11 read a piece remembering their visit to Auschwitz.
Year 9 Options
It is that time of year again when Year 9 get to choose preferences for studying at GCSE. Booklets have been distributed to students and are also available by clicking this link. There is a new software package called Kudos designed to help with making choices. Click here for more information about Kudos.
A Level Presentation Evening 2012
This was an excellent evening, giving staff and parents the opportunity to celebrate the school's best ever A level results. Congratulations to all students and we wish you all the best for the future. For more pictures, click here.