Exams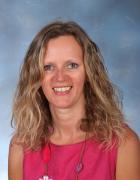 The exam office is located in North School between reception and the maths department. If you have any questions or queries regarding examinations please do not hesitate to contact Mrs D. Nunn.
The exam office will be open daily during term time from 8am-4pm Mon-Thur and 8am-3.30pm Friday (Hours may vary during examination sessions).
RESULTS DAY
You can obtain your results:
In Person
A LEVEL: Thursday 17th August 2017 - Year 13 at 8.30am and Year 11/12 at 9.30am in the Connolly Hall
GCSE: Thursday 24th August 2017 - Year 11 at 9am and Year 9/10 at 10am in the Connolly Hall
By Proxy
If you would like someone else, parent, relative or friend, to collect your results you should ensure that they have a letter from you giving them permission to collect them on your behalf. Photographic ID will be required upon collection.
By Post
If you leave an A5 stamped addressed envelope with the Exams Office prior to results day, results can be posted to you. Please ensure you use the correct postage if you want them to be delivered first class.
Don't forget to look at the Moving On link for advice on what to do on results day.

Contact details:
Tel No: 01525-404462 (01525-842610 - School Holidays)
Fax No: 01525-841246